CACEIS keeps a watch on the quality of extra-financial data to better support its clients with its ESG&Climate reporting solution.
The environmental, social or governance dimensions of financial players' investment decisions are more than ever a major issue following the publication on 27 November of the European Regulation 'Disclosure' and the work underway on the integration of ESG criteria into the UCITs, AIFM and MiFID II directives.

One of the major challenges for ESG investments lies in the ability of players to make effective use of data to stimulate investment value creation. Yet investors are faced with a lack of consistent, accurate, valid, accessible and timely non-financial data.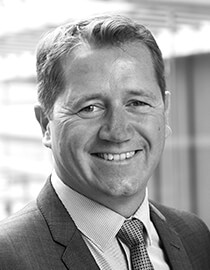 "The information comes mainly from issuers who do not necessarily play the transparency game, especially on their decarbonation trajectory. Moreover, we note that non-financial rating agencies differ in data collection and analysis, as well as in ESG or climate rating methodology", explains Valéry Théry, Group Product Manager at CACEIS.
This lack of qualitative data and harmonisation in ESG ratings makes it more difficult for the portfolio manager to make a decision on asset allocation. Moreover, ESG data has become such an issue that it has interested some financial information providers. "The major financial agencies have positioned themselves in the sector, with the aim of capturing shares of this rapidly expanding market. Thus, from a sector of ESG data with small players, we have moved in a very short period of time to a market concentrated around a few giants" adds Valéry Théry.

Faced with these observations, two solutions are emerging for an investor:
Complete the quantitative analysis with a qualitative analysis, in particular through constant dialogue with the issuer and strong shareholder commitment by submitting resolutions related to ESG concerns at shareholders' meetings;
Take advantage of new technologies, such as artificial intelligence, machine learning and robotics, which open up new opportunities to collect accurate and timely ESG data in a coherent and consistent process. These new tools enhance the credibility of ESG data integration, avoid "greenwashing" and ensure that ESG analysis is reliable.
CACEIS will soon be offering solutions to support its clients, particularly when they cast their votes at shareholders' meetings, and through the use of new technologies.
It should also be noted that the European Commission has taken up the issue of the quality of non-financial data and wishes to provide better supervision of rating agencies. We can hope that this framework will make it possible to draw fairer and more competitive outlines of the data market.

CACEIS is mobilised to monitor upcoming developments in order to meet clients' needs and to play its role as a trusted third party.