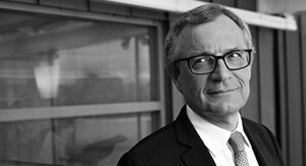 How did the FROG initiative come about?
In 2016, the French regulator AMF (Autorité des marchés financiers) and the French asset management association AFG (Association Française de la Gestion financière) launched the "French Routes and Opportunities Garden" initiative, bringing together different stakeholders of the French asset management industry. This project is part of a wider initiative to promote the French financial marketplace. It has a clear ambition: to encourage French or foreign management companies to domicile their funds in France, where they can find the best conditions for international development.
Indeed French investment funds (currently over 11,000) are able to meet all savings and investment needs. France also stands out for the high degree of security for investors, and its regulator's responsiveness in the licensing process. For example, it currently takes an average of 17 days to receive AMF authorisation, which compares very favourably with other countries. Bear also in mind that the French marketplace often has a strong influence on proposals for creating and developing EU rules.
Moreover, the UK vote, to leave the European Union, will cause companies based in London and benefiting from the different statuses and passports due to their current EU membership, to consider relocating some of their business to an EU member state. France has a role to play, and this is where the FROG initiative comes in.
Funds domiciled abroad (e.g. Luxembourg and Ireland) account for the bulk of European funds distributed internationally. Has this been taken into account?
Members of the FROG community were naturaly aware of this. This is why they were committed to identifying what may appear to be "barriers" to a foreign investor wanting to invest in a French fund. The FROG group tackled issues as varied as the legal structure of French funds, rules on selling practices, and information disseminated to unitholders.
A key area the group has been working on was related to fund distribution channels for subscriptions and redemptions. As a result, the possibility for non-residents to hold registered shares was extended through the French "Sapin II" act of December 2016. An implementing decree is expected very soon. CACEIS's International French Fund Register (see above) was developed in anticipation of the future French regulation.
What is the content of the FROG initiative?
Available on the AMF website (www.amf-france.org), the report suggests seven measures to introduce changes and innovations, some of them regulatory.
The FROG conclusions advise removing certain French constraints and specificities, making it easier to compare French and foreign funds, without questioning the principles of investor protection or the existing European regulatory framework. FROG has led to a common clear analysis of the adjustments needed to overcome what has become a major economic challenge of a very open and highly competitive market.
These measures are the result of a constructive discussion among the stakeholders. They are targeted, specific and, for the most part, already operational. The French regulator's role in this has been key.