In Europe, private debt funds have been very active in recent years, raising substantial amounts of capital. Indeed, approximately €26 billion were raised in 2016 (source: Preqin), half of which were channelled into direct lending funds, evidencing the appetite for this investment strategy.
Until recently, French domiciled investment funds could not grant loans unless they had obtained the ELTIF (European Long-Term Investment Fund) label, introduced by the European regulation in 2015. The strategy of these "debt funds" consisted in purchasing corporate bonds.
Two types of French domiciled vehicles can grant credit: specialised professional funds (fonds professionnels spécialisés - FPS) and professional private equity funds (fonds professionnels de capital-investissement- FPCI). They can grant loans to individual European industrial and commercial companies or legal entities.
Eligible funds can be "pure player"(the assets consist solely of loans) or "hybrid funds" whose assets consist of loans, shares or corporate bonds.
For risk management reasons, loans may not be granted for a term exceeding the fund's residual maturity. CACEIS expects that the debt fund asset class will continue to grow significantly and will meet a great interest among fund managers.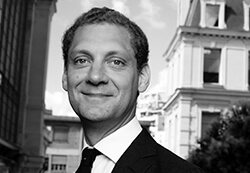 "CACEIS private equity teams have a significant experience in the administrative and financial management of debt funds (mezzanine, etc.) and loan agreements. In addition to traditional fund custody and administrative services, CACEIS can assist managers of FPS and FPCI fund management companies in loan administration services: amortisation schedule, management of interest invoicing, management of covenants,etc. Specific reports are available" explains Edouard Eloy, Head of product offering - Private Equity Real Estate Securitization.
Furthermore, CACEIS produces all regulatory mandatory reports on a regular basis. All information relating to loan management is available on the OLIS website.
This new service supplements solutions already offered to investment funds by CACEIS and the Private Equity business line of Crédit Agricole's Premium Clients Division, covering the fund's entire lifecycle. It is intended not only for French specialised investment funds but also for all funds eligible for the ELTIF label, regardless of their domicile