The global asset management industry currently accounts for some €51tn and generates vast amounts of data every single day. By putting our leading-edge technology to work on all the data at our disposal, our clients have clear insight on their business and can take advantage of new market opportunities.
For several years, CACEIS has leveraged Big Data technologies and its position at the heart of industry data to offer a Data Analytics service. Every day, CACEIS' IT platforms collect and process vast quantities of client and market data which is stored in our 'data lake'.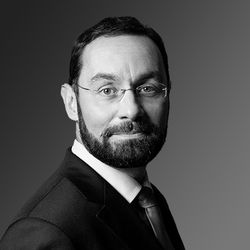 "The Data Analytics software retrieves, structures and analyses all information necessary to generate a report that answers client queries. These reports can display key information such as the impact of management decisions, the effectiveness of advertising campaigns, or trends in investor profiles. Using this information, our clients make better informed investment or business policy decisions. The dynamic nature of technology and the broad scope of our data enables us to generate flexible reports that provide maximum benefit for clients", explains Arnaud Misset, Global Head of 3D Business Line at CACEIS.
The Data Analytics service frees-up asset managers to focus on reviewing the reports, understanding the trends and adapting their business strategy rather than having to build, maintain and feed an in-house system. Clients gain insight, efficiency and business agility while concentrating resources on generating investor value.
In addition to our Data Analytics service, CACEIS also offers a Management Information System (MIS) solution which displays indicators dynamically combining real-time and historical data feeds. "Via OLIS, our Internet portal, clients can view information displayed on dashboards and graphs relating to their custody activity. This includes granular information on securities transactions and settlement/delivery statuses" says Arnaud Misset. Each day, CACEIS' MIS generates around 40 different types of indicator for some 600 clients across our global network.
Clients can drill down on a rolling 13-month period of transactions simply by clicking on a specific transaction or operation via the dashboards or graphs, and once they have retrieved the information they require, it can then be simply exported to Excel. Clearly, much of the information available via the dynamic MIS is confidential in nature, so access profiles based on a list of authorised staff members can be implemented.
Big Data and analytics are central to generating Key Performance Indicators (KPIs) for settlement/delivery. "Today, our data services play a key role in resolving pending settlement transactions by indicating where responsibility for the delay lies. The Central Securities Depositories Regulation (CSDR), which brings in penalties for settlement defaults, has recently been pushed back until 1st February 2022, however, our MIS is already helping resolve pending settlement transactions, enabling our clients to operate more efficiently and get a head start on the upcoming regulation," added Arnaud Misset.
With the success of the current iteration of the MIS solution, its scope will be extended over the coming months to cover operational data for CACEIS' principal business lines including banking services, fund administration, fund distribution, market solutions and middle office services.