The European securities lending market continues to go through profound change as regulation and competitive pressures push firms to streamline their operations. Whichever way the market turns, we must remember that people are central to what makes our industry work and this may create new opportunities for the future. A guest post from CACEIS.
The traditional European securities lending marketplace was competitive but communal: firms sought to win client business but also recognised that they needed each other and the cooperation that firms could provide to execute business. A similar dynamic was also found in repo, OTC derivatives and other markets in which traders interacted on a direct basis. Industry associations and networks based on trust and shared interest have grown strong on the basis of that experience.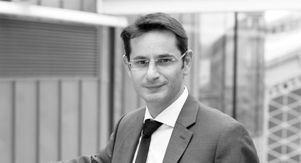 Securities lending may have been seen as opaque, but at the same time it has functioned extremely well. Even through the financial crisis, securities lending delivered its robust human and technological infrastructure in the service of clients and counterparties. The same cannot be said of all markets, including some of those that offer the greatest transparency in the world.
The drivers of fundamental change
The headlines of change in the securities lending industry are not only well known, they can be recited by nearly all market participants in unison: the Securities Financing Transaction Regulation (SFTR), the drastic decrease of yield enhancement trades, MiFID II and best execution, UCITS V and Leverage Ratio constraints. Regulation writ large has forced securities lending to re-examine its basic business practices, pick the best counterparties for risk exposure and netting opportunities, and ask for its allocation of balance sheet at capital conscious firms. These are all new trends in the last eight years.
This influx of change has been seen across the organisation, from front to back office and support teams. As with all parts of financial markets, securities lending market participants are asked to implement technology to complete and enhance human activity. Some of this is straight-forward, for example connecting to better pre- and post-trade processing systems to improve settlement rates and reduce fails. Other aspects are more complex, as banks work to move their artificial intelligence projects out of the innovation department and into business units. When we talk about transformational change in securities lending, we are often talking about transformational change across the bank, with securities lending impacted as much as any other business unit.
The need for new types of regulatory reporting bears special mention, since reporting must be accomplished no matter what, but nearly all firms lack the required information today. SFTR in particular requires firms to know the whereabouts of over 150 data fields; industry participants view the number as high but all the same, the fields are required. These requirements are pushing us to use technology: trades start off in an electronic system, are processed electronically and all the data is captured internally or in partnership with industry utilities and vendors.
A vision for the next iteration of securities lending
As more firms increasingly automate securities lending, other changes begin to gather steam. A move to electronic platforms increases Straight-Through-Processing, reduces...