Over half (63 per cent) of pension schemes do not have sufficient information to translate climate change risk into their investments, according to research by Caceis and the Pensions and Lifetime Savings Association (PLSA).


Published at the PLSA Annual Conference 2020, the research found that almost three quarters (74 per cent) of schemes need access to data in order to manage climate change risk in schemes, whilst 55 per cent require further clarity around the forms of climate change risks across industries.

In addition to this, 48 per cent of schemes stated that their largest knowledge gap on environmental, social and governance (ESG) issues and climate change, was understanding what data can actually be used to assess climate change.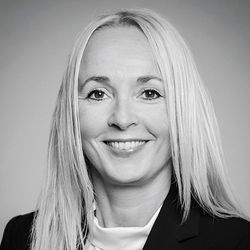 Meanwhile, over a third (34 per cent) stated that they need greater visibility on the tools that can help on climate change reporting.

Commenting on the findings, Caceis UK managing director, Pat Sharman, stated: "These are some really big numbers that allude to the fact that schemes of all shapes and sizes are really struggling with trying to understand climate risk and what that means.

"I think that's why we see a steer towards 'I'm going to rely on regulation to force me down the road' attitudes, rather than...