No longer just a tick-box exercise, asset managers and owners have recognised the importance of environmental, social and governance (ESG) investing across their business but data inconsistencies and interpretations bring complexities to the trend.

Incorporating environmental, social and governance (ESG) considerations into investment strategies has become critical for asset managers and owners to satisfy end investors.
An abundance of reputational, societal and performance-related benefits have presented themselves to the buy-side in recent years, along with the introduction of regulatory obligations in some countries.
The investment tendencies of a new generation of investors and global climate worries have only served to accelerate this trend.
The enormity of the data challenge surrounding ESG investing should not be underestimated though. Inconsistencies among providers, differing corporate interpretations and the sheer volume of data can hinder the ability of portfolio managers to use information efficiently to drive value creation.
The situation is not helped either by the large number of voluntary ESG codes and methodologies, a lot of which have been crafted by competing interests including industry groups, regulatory bodies, institutional investors, global asset managers, banks and rating agencies, to name but a few.
Amid this confusion, "greenwashing" and "impact washing" – a misleading or exaggerated claim on the environmental impact of a company or product - has been allowed to thrive. In one report, Morningstar conceded that some asset managers had simply renamed their products as being "impact funds" without actually changing the nature of their underlying investments.
Then one must consider the differing principals of organisations and geographical differences. A religious organisation may – for example – wish to exclude alcohol, gambling and other sin stocks from portfolios whereas an environmental foundation may have very different tolerances for such exposures.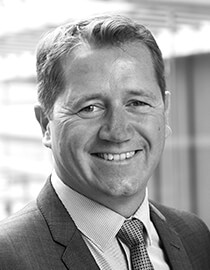 Meanwhile, despite the relatively straightforwardness to compute the environmental impact of a given investment, it is much harder to calculate its social impact, mainly because the measurables are often opinions-based.
Valéry Théry, Group Product Manager, Products & Solutions, CACEIS also highlighted the importance of the 'G' element of the investment trend, which is often not the priority of investment firms.
"A lot of companies try to set up an ESG strategy and the challenge is to find the right balance between the different pillars," he explained.
"Today there is a big focus on the 'E' and climate, but for me the most important pillar is the G [governance]," he explained. "Because without the engagement and the commitment of the asset management company, nothing is possible. Without that commitment you can't integrate a strategy into the investment process."
Creating a standardised template for ESG disclosures by listed firms, while difficult to achieve, may help alleviate some of the challenges. The door is also open for emerging new technologies such as artificial intelligence (AI), machine learning robotics to play a role.
"Innovation provides an opportunity to implement a cost-efficient solution for getting bigger and better ESG data," added Valéry Théry. "These technologies can help make ESG data collection into a coherent and unified process."
In today's challenging and ever-changing investment ecosystem, asset owners and managers can ill-afford to ignore the ESG trend, though standardisation and regulation along with the introduction of new technologies are essential to bring validity to data which underpins the entire concept.