CACEIS and Funds Europe presented their latest research report on Fund Governance, a key topic affecting the fund industry today, during a Webinar which was held on July 9, 2020. Discover the details from the survey.
Fund Governance is a key topic affecting the fund industry, with increased pressure from regulators and investors and stronger focus on issues such as ESG and diversity.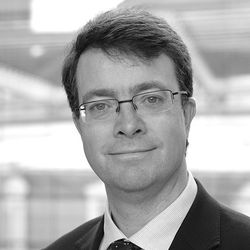 "This research was initiated in partnership with Funds Europe at the end of 2019 as we have seen a significant increase in the focus of governance across our institutional client base. The research is based on an in-depth survey of how industry professionals perceive current governance structures and what they believe needs to change" explains Neil Coxhead, Managing Director, UK Branch & Head of Regional Coverage – Ireland, North America & UK from CACEIS.
The survey was carried out at the end of 2019, with responses coming from clients in all of the major fund domiciles across Europe. The report covers the following topics:
Independent Directors
Diversity
ESG
Pay and Voting
Management Companies and UK ACDs
Transparency
Industry Regulation and Co-operation
A clear message is that fund professionals feel there needs to be more consistency in the approach to Fund Governance across domiciles and underlying products.
We thank our clients who kindly answered this survey.