A partnership was recently concluded between Village by CA Paris and CACEIS, the international banking group that specialises in providing financial services for institutional investors, management companies and large businesses.
CACEIS's Chief Executive Officer, Jean-François Abadie, and Chief Data Officer, Arnaud Misset, explain the value of linking up with the start-up environment and what they expect from the process.
Village by CA Paris: The Village by CA Paris ecosystem has been up and running for the last three years. What prompted you to join it now?
Jean-François Abadie: We first had contact with Village by CA Paris a little over a year ago and were won over by the flow of business and easy access to the world of start-ups it offered us. Running our digital projects and the surge in our requirements in this field raised new questions for us, particularly in terms of how to identify relevant solutions and the most appropriate methods. In this context, joining the Village seemed a natural step for a number of reasons: the dynamism of the Village teams; a means of monitoring both the solutions offered by the start-ups and the projects of the other partners; access to business fields other than our own enabling us to step outside the box and tune in to other best practices; and finally, our desire for CACEIS to be an active player in this new ecosystem.
V: Given your specific banking characteristics, what are you looking for in the Village? Working methods, synergies with the start-ups, or synergies with other major groups?
JFA: We are well aware of the acceleration phenomenon generated by start-ups and the impact this is already having on our internal working methods. So yes, what we are looking for in the Village is something of each of the three points you highlight, with the clear aim of significantly improving our time to market for new solutions whether focused on the client experience or operating efficiency. CACEIS has already fully integrated agile working methods but it is still interesting to see these being implemented by others and to benefit from their feedback. Similarly, the broad range of solutions offered by the start-ups represents both an opportunity and an element of complexity. The experience of the Village means it can quickly steer us towards the right choices. Lastly, communicating with other major groups outside of our business sector has the major advantage of enabling us to explore avenues we would probably not have embarked upon alone.
V: Are there start-ups in a particular business sector that you would like to get closer to, or are they all equally interesting to you?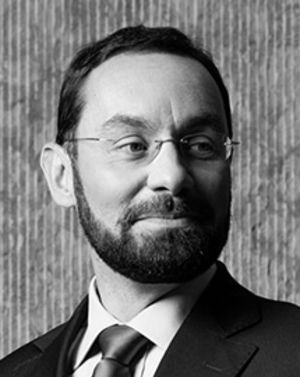 Arnaud Misset: We have no preconceptions and, on the contrary, we were attracted by the multitude of business sectors and issues addressed by the start-ups in the Village. We are convinced that the big issues apply across all business sectors, albeit with a different emphasis of course. For example, if we take the subject of big data, the Bank has a clear interest in exploring these technologies as do the major retailers. And once again, it is the way start-ups approach these innovative themes that interests us. Of course, everything that pertains to the financial world sparks our interest to a certain extent, but we want to take as broad an approach as possible. What's more, we rely on the Village teams to direct us to the most relevant start-ups, able to meet our requirements, whatever segment they come from.
V: What initiatives would you like to implement with this partnership, with the start-ups and also through your participation in the life of our ecosystem?
AM: First of all, we want to take advantage of the Village environment to help our teams to acclimatise to these new working methods. It is also an opportunity for us to actively participate in the selection process for the new start-ups coming on board, so that we can tune in to new ideas and solutions at a very early stage and secure access to the technologies. If we think about our own issues, acting via the Village teams, we also envisage making use of the start-up sourcing sessions to have them pitch on our subjects. In addition, and based on a "win-win" partnership approach, CACEIS can also make a contribution to the Village via our interaction with other players and our feedback. We believe that these exchanges are of paramount importance.
V: For a group like yours, what are the major challenges in relation to the innovation we are experiencing today, both as regards technical progress and its uses?
JFA: For us the key is "speed"; technology and our use of it is moving quicker than ever. Our major challenge is to respond to the expectations of our clients and our teams, using adaptable and scalable solutions. We no longer embark on long-term projects but rather set short-term achievable goals enabling us to react quickly when necessary to easily reposition ourselves. Another considerable challenge is to enable our legacy systems to coexist effectively with these new technologies, in a transparent manner.