The Private Equity Services line, part of Credit Agricole's Premium Clients Solutions, combines the expertise of CACEIS, Crédit Agricole Corporate & Investment Bank and Indosuez Wealth Management to meet the financing and servicing requirements of investment funds.
This business line has a joint approach to private equity, private debt, infrastructure and real estate funds, all of which have developed strongly in recent years across the world. At present, financing of the global economy relies to a large extent on this class of unlisted asset, which has experienced growing success. One of the drivers of this investment vehicle's success is that it offers some of the highest profitability (compared to listed vehicles) whilst being a low volatility investment. Another factor is that governments are increasingly looking to the private sector to contribute to financing the real economy. Infrastructure funds in particular are being called upon to finance the energy transition. These funds are experiencing rapid growth and need the support of a reliable, long-term partner throughout their lifecycle. This is where the Premium Clients Solutions division of Crédit Agricole is involved, combining the expertise of its three members.
Indosuez Wealth Management, Crédit Agricole group's wealth management arm, offers its specific expertise to support investment fund managers, with regards financing their carried interest. Indeed, to ensure managers meet regulatory requirements intended to align their interests with those of unitholders, they are required to personally invest a minimum of 1% of the fund's total assets. Indosuez Wealth Management can help them define the best suited solution depending on their financial status.
During the fund's early stages, Crédit Agricole CIB (CA-CIB), Crédit Agricole group's corporate and investment banking arm, contributes its expertise by providing investment and acquisition advice, as well as by financing LBO deals over the investment period. It offers liquidity solutions (refinancing, trade sales, a new LBO or an IPO) during the fund's divestment phase.
CACEIS is involved at several levels: in particular as depositary and registrar when the fund is established, then as administrator throughout the life of the fund. CACEIS is in charge of managing relationships and flows between the management company and the fund's investors.
CACEIS and CA-CIB provide equity bridge financing on a joint basis. As Gilles Corcos, General Secretary of the PERES business line at CACEIS, points out: "Equity bridge financing is a short or medium-term (two to four years) facility made available to investment fund managers. It is designed to optimise the management of the financial flows between investors and the management company, such as those related to company acquisitions and management fees. Such financing has several advantages for investors and fund managers: it makes it possible to stagger and reduce the number of capital calls to investors. This improves the fund's internal rate of return and is also greatly appreciated by investors because it enables them to better anticipate the schedule of capital calls."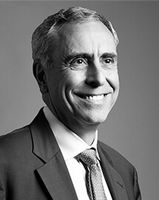 Ranking among the leading service providers on the market, the three partners offer a comprehensive and robust servicing solution provided by experts in their respective fields. CACEIS is the number one depositary in France for private equity, private debt and infrastructure funds, and is one of the leading players in Europe with €170bn in asset under custody for PERES funds.
In order to better serve its clients, "CACEIS has set up a dedicated private equity and infrastructure funds team, which includes all support and operational functions," Joe Saliba, Deputy CEO, CACEIS, notes. Sure, it is not only a service provider, but also a partner that supports management companies in their development.
Since the business line was set up, around forty joint financing transactions have been concluded, mostly in Europe (France, Luxembourg, United Kingdom, Channel Islands); however, the joint offering is also being met with success in the United States.