TEEPI - The Funds Network by CACEIS
TEEPI – THE FUNDS NETWORK by CACEIS.
TEEPI is a multiservice digital platform designed to meet funds distribution challenges
Inspired by social network and used by 400+ industry players, TEEPI Data Hub the first service launched in 2017, is a collaborative solution for asset managers and institutional investors in which they can easily exchange their regulatory files (Solvency 2, PRIIPS, MIFID2, IFR) through a user-friendly interface.
Listening to the users of the platform, TEEPI Market Place, the second service launched in 2020, aims to facilitate the search and investment in funds for investor by offering a wide range of fund shares, a modern and secure subscription/redemption process.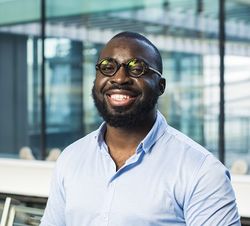 «Through its services, TEEPI provides innovative solutions to the challenges faced by the fund industry.»
Aime junior precieux Bassouamina louhou - Group Product Manager