The expected benefits of the combination
KAS BANK joins CACEIS: a leap in the right direction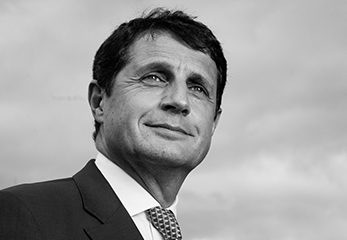 Jean-François ABADIE
Chief Executive Officer, CACEIS
All our clients will benefit from a comprehensive service offering from a strong European leader in asset servicing.
I am delighted with the successful integration of KAS BANK in our "One CACEIS" team.
CACEIS and this new branch in Netherlands, put clients at the centre of everything we do. Every action and every decision we make is taken for the benefit of clients to meet their current and evolving needs. It is a commitment to deliver service excellence.
Sikko van Katwijk
Chairman of the Managing Board of CACEIS in the Netherlands
Thanks to KAS BANK, CACEIS in the Netherlands is perfectly positioned to become one of the global centres of excellence of the CACEIS group.
KAS BANK core focus centres on the pension fund sector. Our longstanding experience in this market implies that we have a deep understanding of the challenges Pension Schemes, of all shapes and sizes, face in today's more complex environment.
We understand that each pension client has a unique set of needs and outcomes. This clientfirst approach will be practice across all areas of CACEIS in the Netherlands.
CACEIS, a global player in asset servicing