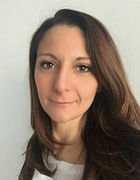 Veronica Leonardi, Deputy Head of Fund Distribution in Milan, found her lifestyle . She tries to find the proper priority between work (career and ambition) and her lifestyle (family, health, and leisure): the "right mix". She brings her kids at school in the morning , starting the day spending some moments with family gives her a great motivation on the job. Her key life concept is "flexibility", which she also applies in her working hours, in agreement with her management. Of course this right mix is not the same every day. The challenge is to find the right balance every day.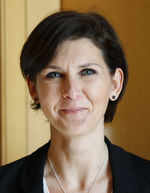 Gaëlle Zucarro, Senior Legal Advisor at the General Secretary in Luxembourg, tries to manage her time in the best possible way between family life (her children's school, doctor appointments, etc.) and work engagements. Above all, she focuses on ensuring that her work is fulfilling, but without having the feeling of pursuing her career at the expense of her family.
To improve both sides of her life, Gaelle combines part-time work, Wednesday afternoons off and flexible working hours in order to achieve her professional goals.
And thanks to a training session on 'time and priority management' organised by human resources in Luxembourg, she has recently adopted a new approach. She has "taken the management of her schedule into her own hands, and learned to stop following it slavishly".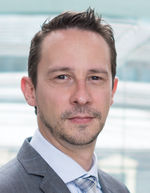 As for Eric Caria, accounts controller in Paris, he tries to strictly separate work and family life. It is essential to "put things into perspective" in order to achieve a balance.
Once he leaves his office at CACEIS, he switches off to enjoy sport and time with his family. Sport has even become a new link between his work life and his private life. A keen runner, he organises his days so that he can practice his sport in the morning or at lunch time. He is also in charge of a running club at CACEIS.
Some of his colleagues share the same passion. While striding along during a half-marathon, Eric establishes new ties with colleagues whom he would not otherwise have met, and discovers their work in a new way.
Have they found the secret recipe? Let us say that each has found a different way of achieving a good work-life balance. This range of choices for pursuing personal projects and career development is part of the gender equality commitments of CACEIS within the framework of its CSR (Corporate Social Responsibility) policy.
CACEIS employees have several options for managing their work-life balance
In Luxembourg: flexible working hours, teleworking, part-time work, concierge service, sport classes
In Italy: flexible working hours
In France: teleworking, flexible working hours, part-time work, concierge service, housing assistance, sport classes