What role does CACEIS Switzerland play?
CACEIS aims to be the central offering point for a broad range of services, from fund management to custody for clients including asset management companies, pension funds, insurance firms and private banks. We offer a full range of services that meet the specific needs of funds investing in securities, real estate and private equity. On behalf of asset managers, we perform duties related to the fund's creation, launch, daily administration, performance measurement and reporting to investors and regulatory authorities. We are in a position to perform our delegated tasks no matter which European jurisdiction governs the fund, and can act as a representative or paying agent for foreign funds in Switzerland. CACEIS' Execution-to-Custody model is particularly well-suited to private banks due to our order execution and middle-office services. In partnership with Azqore, we offer a core banking and outsourcing solution that covers the entire front, middle and back-office chain.
How is CACEIS positioned on the Swiss asset servicing market?
We have had a presence in Switzerland since 2006. Our business grew quickly and has been accelerating since 2015 when we obtained our banking licence.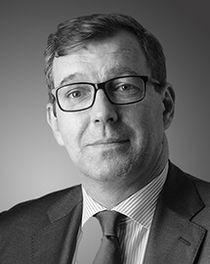 We are now one of the leading real estate fund administrators for third parties, with over 10% market share.
Our model is particularly attractive with multiple benefits to clients. Firstly, our multi-jurisdictional fund offering gives clients a clear competitive edge as they can set up funds domiciled in many locations such as Luxembourg. Our sales teams can design a customised package of solutions to help clients develop their business both domestically and internationally. Secondly, as CACEIS is a leading global asset servicing player, we are constantly investing to enhance existing services and develop new innovative ones. This differentiates us and provides a competitive advantage over other Swiss custodians, which are generally integrated into the major asset management companies, insurance firms or retail banks.
Lastly, CACEIS is one of the few providers of onshore services that cover the entire post-trade environment. Our support services come in at the top of the chain, so we can even provide execution services for clients on key markets.
We have also seen a rapid uptake in our middle and back-office outsourcing solutions which enable our clients to mitigate operational risk and meet targets in terms of operational efficiency.
CACEIS' unique market positioning enables us to forge close relationships with clients operating out of Switzerland, as well as our partners and industry associations. We have a strong reputation as experienced player with a high level of expertise in the investment fund market. And we are proud to count some of the leading asset managers among our clients.
What are the strategic objectives of CACEIS in Switzerland?
Our goal is to continue providing our expertise and asset servicing solutions to Swiss management companies, whether they act locally or market their funds internationally. Pension funds are another focus for development. We have finalised commercial agreements with three large pension funds last year – two in the asset management industry and one with a major Swiss insurance firm. Our takeover last autumn of KAS BANK, a Dutch pension fund specialist, serves to consolidate our positioning in this field.
Our in-depth experience with real estate funds is another pillar in our pursuit of growth targets. We have a wide range of specifically designed services that meet the exact needs of property companies which also rely on those services to lower fixed costs and gain market share by focusing on their core business. We have also developed an offer specific to private banks, in collaboration with our partners at Crédit Agricole's Premium Clients division. It involves both Crédit Agricole CIB, the investment banking arm, and Azqore, which provides integrated technology services for wealth managers and private banks. Drawing on their combined expertise, our one-stop shop allows private banks to outsource operational processes by interfacing with S2i, Azqore's banking platform, and our wide range of asset servicing solutions. Indosuez Wealth Management has already adopted our solution, and subsequently a migration of some €40 billion in assets under custody is currently in progress.
Our dedicated private bank service package is attracting much interest and we have bold ambitions to support other companies across Europe.
Our overall goal is to be a strong contributor to the growth of CACEIS and development targets by making every effort to support clients locally and internationally.
What is different about your teams?
With the strong growth of our fund management and custodian banking business, our headcount has almost doubled in six years. Our offices are located in Nyon on the banks of Lake Geneva, and we have a sales office in Zurich to bring us closer to our German-speaking clients. We are a multilingual business, with a staff composed of some 11 different nationalities, providing fluent coverage of Switzerland's four working languages, French, Italian, English and German, including, of course, the Schwizerdütsch.