The SFTR Regulation (Securities Financing Transaction Regulation) is part of the flood of new regulations that followed the 2008's crisis. It aims to enhance transparency in the securities financing markets by allowing regulators to assess systemic risk and thereby better ensure the stability of the entire financial system.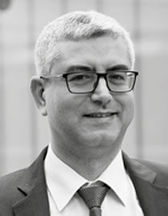 The scope of the regulation is broad; it is intended for counterparties, financial or not, involved in an SFT transaction within the EU, as well as UCITS and AIFs.
The transactions covered are as follows: repurchase agreements, securities and commodities lending and borrowing, buy-sell back and sell-buy back transactions, margin lending transactions and total return swaps.
There are three requirements of SFTR. The first two, which are already in force, require that data on SFT operations be kept for at least 5 years after their maturity date, and that funds must publish information on authorised SFTs in their publications (annual reports, etc.).
The third obligation is to report SFT transactions as they occur. This reporting is one of the most complex ever requested from the securities industry due to the large volume of data (more than 150 fields of information)to be transmitted in an extremely short period of time.
Reporting on SFTs, on an as-it-happens basis, must include three categories of information:
Transactions of new, modified and terminated SFTs, including the parties involved, the underlying information and how it is collateralised;
Collateral information on a granular level, indicating the balances of the displayed and received margins;
Reused collateral.
Similar to EMIR, reporting must be submitted to a Trade Repository (TR), or central repository, following the execution, modification or termination of the contract, using a unique transaction identifier (UTI). "The reporting is duplicated, i.e. both counterparties to the transaction must report. The two counterparties may agree to delegate this reporting to one or the other counterparty or to a third party," adds Kais Haj Taieb. Trade repositories must then forward this information to the relevant regulators.
To date however, the technical standards (RTS) for this reporting are still not finalised. Ongoing discussions between ESMA and the European Commission are expected to be completed by the end of 2018. The reporting obligation will come into force one year later after the publication of the final RTS, and in a phased-in depending on the type of counterparty.
SFTR reporting continues to employ regulatory identifiers such as LEI and UTI, which are also used in EMIR and MiFID II. Counterparties that have established data management processes to support these previous regulations will be able to use them for SFTR.
CACEIS is preparing for the implementation of SFTR reporting and will support its clients in their set up phase. We recommend to our clients to start looking into the topic as soon as possible, to determine if they are affected by the scope of the regulation, and whether they deal with products eligible for the SFTR reports. If so, impacts should be analysed urgently.