The Money Market Funds (MMF) Regulation is one of the final post-2008 reforms which completes the regulatory framework. It seeks to provide a better framework for money market products and to reduce the risks associated with sudden large-scale fund redemptions, known as a "run".
The objective of the European Regulation adopted on 14th June 2017 is to enhance the security of financial markets by subjecting MMFs to the following requirements:
Sufficient liquidity through the introduction of mandatory liquidity ratios, which vary depending upon the category of fund, along with the obligation to value each asset and each fund unit on a daily basis;
A large quantity of assets (diversification rules, the requirement for internal analysis within the management company of the credit quality of investments, some instruments are now banned);
A good balance between assets and liabilities (detailed knowledge of fund liabilities, conduct of regular stress tests, gates and anti-dilution measures);
A ban on the receipt of external financial support in order to reduce the risk of a money market crisis contagion to the rest of the financial sector by MMFs;
Enhanced transparency for investors (weekly reporting) and regulators (monthly reporting).
The MMF Regulation will apply to all UCITS and AIFs established, managed or marketed within the European Union that are classified as money market funds as of 21st July 2018 when established after 21st July 2017 (the date the regulation was published), and from 21st January 2019 for pre-existing money market funds.
With effect from these dates, management companies with MMFs will have to update their programme of activity, obtain approval for new money market funds and seek authorisation in accordance with the MMF Regulation for existing MMFs. The regulatory documentation for the MMFs concerned (prospectus, KIID, regulations/articles) will have to be updated.
Efforts to ensure compliance will not be limited to funds classified as money market funds. In effect, every UCITS and AIF with characteristics that are substantially similar to money market funds (in terms of investment policy, return) will be required to obtain approval as an MMF or change some of their characteristics.
A UCITS or AIF will no longer be able to use a name that suggests it is an MMF if it has not been approved as an MMF.
The very existence of certain categories of funds (Feeders, Fund of Funds) is challenged by the requirements of investment restrictions. These do not apply to money market funds whose surrender conditions do not depend on market fluctuations, as is the case with funds used exclusively for employee savings schemes.
Provision has now been made for three categories of MMF. The procedure for calculating the net asset value differs for each:
Standard or short-term money market funds with a variable net asset value (VNAV);
Short-term money market funds with a constant net asset value (CNAV): 99.5% of these funds must be invested in public debt, and they are not subject to any particular conditions with regard to the credit quality of the instruments or the domicile of their issuers;
Short-term money market funds with low volatility (LVNAV): this is an intermediate form between VNAV and CNAV funds, which can issue CNAV units as long as their value does not deviate by more than 20 basis points from the VNAV valuation.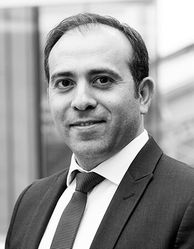 Thus, for each fund covered by the Regulation, the manager must choose one of these three categories.
As a major player in the administration and accounting of MMFs, CACEIS will be assisting its clients in implementing the MMF Regulation.
This Regulation requires the adaptation of multiple aspects of fund administration and depositary control, including valuation methods, multiple valuations, regulatory and contractual ratios, financial statements and the management of liabilities. CACEIS is making good progress and is adapting its information systems in order to offer a fund administration and depositary control solution that is fully compliant with this new Regulation by July 2018.
Thereafter, CACEIS will analyse the implications of the regulatory reporting that will become mandatory from the fourth quarter of 2019, for which the clarification from the ESMA is still pending.