Could you please give us a brief introduction to your company and your clientele?
BOCHK Asset Management Limited (BOCHKAM) was established in 2010 and is a wholly-owned subsidiary of BOC Hong Kong (Holdings) Limited. BOCHKAM is committed to providing retail and professional investors with a wide array of bond, equity and alternative investment products such as private equity and real estate investment, as well as comprehensive investment solutions tailored to clients' risk/return profile. In addition, the company also manages investment funds for clients and customises discretionary investment portfolios to strive for potential returns.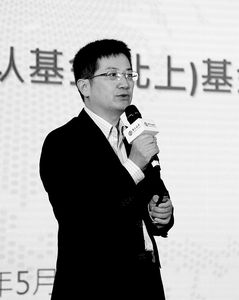 We serve business partners and a global clientele ranging from financial institutions, charitable organisations, governments and supranational organisations. We provide clients with tailor-made solutions, including assistance in organising or participating in marketing events and roadshows in our capacity of Fund Manager or Consultant. We are well positioned to serve each client's unique needs.
Congratulations on receiving the "Best Financial Institution 2017 - China" award given by 2017 Wealth & Finance International. Apart from this award, we know that you also received two fund house awards. Can you tell us more about these awards?
Thank you. The awards we received reflect our Company's strategic efforts and successful positioning which enable our outstanding performance. Moreover, these accolades showcase BOCHKAM's unwavering dedication to providing our clients with investment excellence. We are fully committed to remaining one of China's leading asset management companies. This recognition comes from notably independent juries around the world who are experts in the industry. Our Company was named "Best China Fund House" and "Best RMB Manager" at the Hong Kong awards in 2016 and 2017 respectively by Asia Asset Management1 , and received the "Best-in-Class, Manager of the Year Award - High Yield Fixed Income" and "Outstanding Achiever, High Yield Fixed Income" from BENCHMARK.
As an award-winning company with a strong network of major distributors in Hong Kong, can you share with us the key drivers for BOCHKAM's success?
Fundamental research and investment excellence are key focuses for us. We believe that a disciplined and comprehensive process of assessing values and risks is essential for outstanding and consistent investment performance, in comparison to our peers. Our investment process is a combination of both macro top-down and micro bottomup approaches with both quantitative and qualitative assessment. Having very experienced, high-calibre investment professionals is central to this. For instance, the investment portfolio manager and analysts are industry experts in the area and have an in-depth understanding of each particular industry.
Is BOCHKAM planning to launch any new products? And what is your strategy when you decide to bring something new to the market?
We are constantly seeking to offer new products to investors. We currently have nine registered funds in Hong Kong to retail public investors (including: eight of them are registered in Macau and two of them are registered under northbound Mutual Fund Recognitions in China). Meanwhile, we also manage seven private funds open to professional investors. We are certainly looking to launch more funds to broaden our offering to our retail, corporate and institutional professional clients. So, new products are definitely an area we are constantly focusing on to be able to offer a more diverse range of products to investors.
CACEIS was appointed as the depositary bank and fund administrator for the UCITS-SICAV. As your company is working closely with CACEIS, what do you like most about CACEIS?
As an investment manager, we should stay focus on fund's portfolio management and value generation for our investors at all times. CACEIS is a solid provider with extensive expertise in asset servicing and European products. In CACEIS, we found a company that meets these criteria especially a team is based in Hong Kong and is able to provide us with a full range of high quality services in a timely manner. CACEIS's global delivery model covers the complete fund life cycle from creation to distribution, including fund hosting via its management company, Luxcellence. Most importantly, CACEIS's services put us in a position that enables us to effectively meet our business development objectives.
What do you particularly appreciate about your relationship with CACEIS?
CACEIS is a global firm with local presence. Their service team in Hong Kong ensures responsive follow-up in the local time zone, liaising with their European counterparts to provide timely and professional solutions.
How do you consider technological innovations such as artificial intelligence fit into your business?
Artificial intelligence or AI is sparking innovating throughout the asset management industry. We believe that AI alone cannot currently outperform a computer working with human guidance, and machines work better when combined with human sensibilities. One of our funds has recently adopted AI-based technology to assist our fund manager with portfolio asset allocation. We nevertheless remain cautious about many aspects of AI and machine learning as we need to ensure that it can master a range of complex factors that enable it to deal with unprecedented events in the best possible way