Each year, CACEIS invites employees to enjoy one of its Moov Days, a day-long forum all about internal mobility. It focuses on ways to break out of routine, take on a new role or even arrange a move abroad.
Frédéric Benavides is in a series of personal stories. He is Head of Counterparty and Market Risks in Luxembourg.
In 2005, Frédéric joined the Control, Matching & Pre-Settlement department of CACEIS in Luxembourg. A year and a half later, he became assistant manager of the same department. From 2008 to 2016, Frédéric successively managed various teams within the Banking services business line: prime broker and non-domiciled funds, listed derivatives and contracts for difference – Middle office & Pricing. In June 2016, Frédéric joined the Risks division as head of Counterparty and Market Risks.
Why join a support function?
After 10 years in the Banking services segment, I wanted a change of environment and to tackle new challenges. The post of Counterparty and Market Risk Manager totally matched my expectations. It offers a cross-disciplinary view of activities and, in particular, it gives me an opportunity to deepen my knowledge of the various business lines within CACEIS.
What factors made the difference in your application?
I think that my previous management experience proved that I could manage teams and make them perform better. I start with the principle that we can collectively improve processes. I have always made proposals and work to reach this objective of efficiency. The fact that I have held various, very different positions was undoubtedly an asset.
Are you satisfied with this change?
I have moved from a position in which I dealt with a single activity to a multi-disciplinary function. Risk is a complex business segment, in which every employee must master some extremely diverse topics. This new direction in my professional career required a long period of training, and a great deal of investment and motivation.
After nearly 10 months in the job, my assessment is positive. Every day, I deepen my knowledge of risks as well as the trading rooms, the various operational departments and their activities. I have more responsibilities in this position, and I can clearly assess the impact that my decisions could have. My management style has developed to adapt to heading a team of experts, which has been very rewarding. I can also say that the benefit is mutual. I have brought a new vision to my team, with improvements in cohesion, processes and also in the monitoring of each team member's tasks.
To move within the company, I think that you must love challenges, want to change and believe in the opportunities it offers.
The HR viewpoint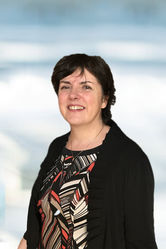 Experienced managers can conceive their development within their business line, but also towards another segment. Appropriate training support will then enable them to acquire the necessary technical knowledge, and the new segment will benefit from the management experience of the new staff member and from a fresh perspective on the activity and its processes.