Each year, CACEIS invites employees to enjoy one of its 'Moov Days', a day-long forum all about internal mobility. It focuses on ways to break out of routine, take on a new role or even arrange a move abroad.
Claude's is the first in a series of personal stories. The Belgian expat will share his experience of a career that first brought him from Belgium to Luxembourg, and now finds him in Switzerland.
Spotlight on seven employees who chose to pursue mobile careers.
First interview with Claude Marchal, a happy manager in Switzerland
Claude joined CACEIS in 2005 as a fund accountant in the Luxembourg fund administration entity. In 2007, he applied for a six-month assignment with one of the group's clients in Switzerland. He then continued his career at CACEIS in Switzerland, first as an accountant and then as assistant manager. For the last five years, he has been head of the Fund Accounting & Reporting team for the funds governed by Swiss and foreign law.
Why did you choose to take up various mobility opportunities within the group's entities?
Very soon after completing my studies in Belgium, I moved to Luxembourg because I wanted to work in the financial sector. I immediately found a job at CACEIS. After three years, I wanted to develop; going on an assignment to a client in Geneva seemed like a good opportunity.
Over those six months, I kept in regular contact with CACEIS and the client's positive feedback helped me to land a job in the Swiss entity. My decision was made, and I moved to Nyon.
From a professional viewpoint, this was extremely profitable because I really had the feeling that I was part of the growth of CACEIS establishments in Switzerland. We had just won a very important tender – I saw it as a personal challenge and a great shared adventure. The advantage of our structure is its scale, which enables versatility, a close relationship with our clients, and good contact with all colleagues, particularly the directors. I also interact a lot with the other CACEIS fund administration entities in Luxembourg, Belgium, France, Ireland, etc., because there's a lot of cross-sector interaction in this line of work.
How did you settle in in Switzerland?
I liked the country immediately because I'd been snowboarding there many times in the Alps. I was lucky to have family in the Grenoble region, who I saw at the weekend. My partner joined me in Nyon in 2008, and she was also able to flourish professionally. It's been really great for us. I don't speak German but I use English and French on a daily basis. I spent six months in the US when I was 18 and that trip has proved very useful to me in my career.
You have a management position – what do you get out of it?
Management is demanding. You need to know how to adapt to different personalities and give your time. But it is also rewarding. The training provided by CACEIS helped me a lot, especially the last "Being a manager at CACEIS" training session, which was very practical. The trainer was fantastic, which was a real boost. In 2016, I took on more responsibility and gained more autonomy, which was highly motivating.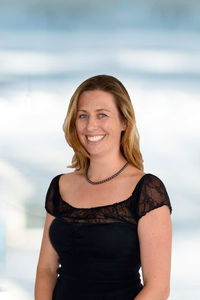 The HR viewpoint
"The key to success in international mobility lies in personal development. If your family does not go with you or does not settle in, for example, the experience is often doomed to fail. My advice if you have a partner or children is to talk to your loved ones and make the decision to move abroad together."