France's "PACTE" law passed on 22nd May 2019 is meant to be an action plan for the growth and transformation of companies. It is closely linked to EU legislation and may inspire European financial regulators to follow suit.

The PACTE law encompasses a broad scope, including insolvency procedures, industrial property rights, strategic asset protection, and strengthening companies' preventive measures.

Article 77 introduces EU legislation such as MiFID and MiFID II with more empowerment to the regulator to prevent market abuse.

Similarly, the Shareholders' Rights Directive published on 17th May 2017 has been partially introduced into Article 198.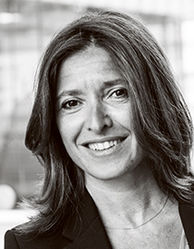 The PACTE law replicates Recital 7 of the Directive 98/26/EC of the European Parliament on settlement finality in payment and securities settlement systems. This Recital seeks to abolish the requirement for clearing houses to obtain authorisation as credit institutions and extends the list of entities that may participate in existing financial infrastructures and systems.

"The PACTE law also introduces certain European ambitions", says Eliane Meziani, Public Affairs Advisor at CACEIS.
CORPORATE SOCIAL RESPONSIBILITY (CSR)
Strongly influenced by the sustainable development objectives supported by the European Commission, many provisions aim to promote the transformation of companies and integrate principles of social and environmental responsibility.

Chapter II of the law is dedicated to "fairer companies", incorporating provisions for better representation and diversity within the company's management bodies, provisions for better value sharing: employee savings and employee shareholding schemes, etc.

As far as retirement planning is concerned, the law requires company savings plans and unit-linked life insurance policies to allow an option for investing into a responsible fund.

An additional mandate is also entrusted to the French Market Regulator (the AMF): ensuring the quality of the information provided by asset management companies on their sustainable finance strategy.
PENSION INSURANCE
The pan-European retirement savings product, the PEPP, shares the same objective as the French PER (Plan d'Epargne Retraite): encourage the transfer of "dormant savings" to more efficient vehicles.

Another common point: these vehicles may be managed by insurers or asset managers. Some pension products covered by the law could thus be compatible with the PEPP, which would grant these products a true European nature.
DIGITAL ASSETS
The law may also inspire European law through the creation of a regime for service providers in digital as-sets (PSAN). These providers will have to register with the French regulator for two types of service:
custody of digital assets or access to digital assets on behalf of third parties, and
the purchase/sale of digital assets. For all other services, providers may use the option to apply for a "visa" from the regulator.
The law also introduces a legal provision for Initial Coin Offerings, which provides for the option for an ICO issuer to apply for the regulator's "visa".

Some of these provisions entered into force upon publication, and others will take place at a later stage.

"Nevertheless, it's possible this French framework might inspire the European legislator to follow suit," concludes Eliane Meziani.