WebInvestor is an easy-to-use application designed for legal entities and individuals investing in our clients' funds. It will give fast access to realtime information such as holdings, transactions, performance and specific reports designed to meet investors' information requirements.
AN AGILE DEVELOPMENT METHODOLOGY
The application will provide a consolidated view of positions held across asset management companies' investment products for which CACEIS acts as transfer agent. It will also give the status of the account and the relative data. WebInvestor will enable reductions in paper usage and mailings of statements, contract notes, notifications, etc. and thus raise the efficiency of communication with investors.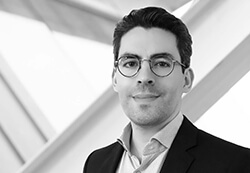 Antonio Barros, product owner at CACEIS said, "CACEIS used the Agile Development Methodology when developing the WebInvestor application, which enabled us to reduce time-to-market. Our IT and operational teams first created a prototype of WebInvestor, then reviewed and refined it in a series of configuration and validation runs.The first release of WebInvestor was developed in record time as the project only kicked off on 1st February 2017. It is currently in a beta testing phase with pilot investors. Feedback has been very positive and we plan to roll out the application progressively to investors of all CACEIS clients".
The WebInvestor application represents another important step in CACEIS' plan to develop more services in the digital domain, and by doing so, increase the speed and accuracy while reducing any environmental impacts.