Gaëtan de Weerdt, could you give us a brief overview of your company?
ING Solutions Investment Management S.A. (ISIM) is the asset management vehicle of ING Group in Luxembourg. It is a fully owned subsidiary of ING Group created at the initiative of ING Belgium and ING Luxembourg. ISIM has the status of a Super ManCo as it holds licenses to manage both UCITS and Alternative Investment Funds.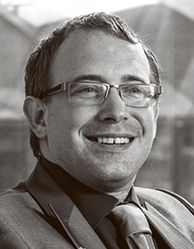 ISIM was created in 2014, and over the past four years the number of ISIM employees has increased sixfold. This strong growth came along with an increase in assets under management to almost €12 billion as of July 2019. We are on track to cross the €21 billion mark by the end of 2020.

To date, our funds are distributed by ING Group entities in Benelux, Germany, France and the Czech Republic. And this list is set to grow in the near future.
What services have you entrusted to CACEIS?
We have entrusted CACEIS with the following services:
custody, depositary and paying agent services,
central administration,
brokerage,
value-added services (KIIDs, factsheets, etc.).
What do you particularly appreciate in your relationship with CACEIS?
At ISIM, we appreciate the solution-driven approach of CACEIS and the fact that its model is perfectly tailored to our needs.

Furthermore, its relationship model is also exactly what we were looking for in a service provider: the almost daily interactions and monthly face-to-face meetings with our dedicated CACEIS relationship manager are very much appreciated and effective. It's a far cry from the ineffective and non-personal ticketing service for a request or query that one may see elsewhere!

One last thing we also appreciate very much with CACEIS is the fact that we can have open discussions on just about every topic: when problems arise or if we want to talk about a new project.
What do you expect from your relationship with CACEIS in the future?
We expect our relationship with CACEIS to continue to grow at the same pace as the future development of ING Solutions Investment Management. We also expect CACEIS to continue assisting ING and ISIM as real partners in all our future endeavours, especially for a major project in the Netherlands for which CACEIS has been appointed by ISIM.

ISIM assets under management are expected to grow by more than €10 billion over the next few years. We will need an excellent service provider by our side, now more than ever!