Could you briefly present your company and your business?
Natixis Assurances is the insurance platform of Groupe BPCE. It designs and manages insurance solutions distributed by the networks of Banques Populaires and Caisses d'Epargne to their individual and professional customers. It is organised around two business lines: non-life insurance and personal insurance, which I manage.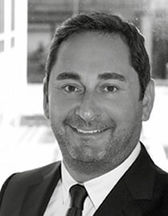 We currently manage more than one million life insurance contracts and one million pension contracts. Our ambition is to strengthen our position as an insurer of first-rate people, leader in customer and employee experience. This is what led us in 2014 to initiate a process aimed at reducing the hierarchical layers within the company, implementing new management and leadership models, adopting new modes and work environments, and betting on collaborative intelligence. Natixis Assurances - Life and Health Insurance business line is a company that has surely been one of the most innovative in recent years.
You are a long-standing partner of CACEIS in both traditional and value-added services. How has this relationship developed and consolidated?
We entered into a relationship with CACEIS when it was created in 2005. We have chosen to entrust CACEIS with the custody of our assets. Faced with regulatory challenges, we then decided to outsource the valuation and accounting of investments. Then, as part of Solvency II, we mandated CACEIS to provide us with assistance in data collection.
Currently, our respective teams are discussing the TEEPI collaborative platform as well as using the solutions to meet the obligations related to Article 173 of the French Energy Transition Act, such as ESG & Climate reporting.
What do you particularly appreciate about your relationship with CACEIS?
Even if Groupe BPCE is no longer a shareholder of CACEIS since the end of 2017, we wish to maintain and develop our partnership, because we appreciate the proximity and expertise of your teams. We are currently undergoing a major transformation. To support us in this ambitious project, we need a trusted and innovative partner. In this respect, CACEIS fully meets our expectation.