What is CACEIS's role in France?
It is important to remember that CACEIS is first and foremost an international banking group. However, France is where the group's headquarters is located, and the French market is currently the group's largest. The group's business in France consists of producing and distributing services to clients, whether they are institutional investors, banks, management companies, private equity and real estate funds or corporates. I have the responsibility for the activities of the three subsidiaries in France: CACEIS Bank, CACEIS Fund Administration and CACEIS Corporate Trust. Our teams are located in Paris and number about 1,500 employees. They provide services for all the group's clients, from asset custody to listed and OTC derivative clearing. Some other services are delivered only locally, such as French fund valuation and general meeting organisation for France-based companies. Clients in France also benefit from the services provided by other operational hubs of the CACEIS Group such as Luxembourg, which handles tasks such as subscriptions/ redemptions of foreign funds and our securities lending offer.
In France, we have a strong market position. We are the leading custodian and fund administrator, and rank among the top three providers of issuer services. Our size and position require us to be involved in market initiatives and regulatory projects and as such, CACEIS is a major participant in discussions forums and working groups that may impact the European and local business environment.
What are the special features of CACEIS's entities in France?
CACEIS in France is a real melting pot. Our teams have been created through successive mergers and consolidations of asset servicing providers, such as at the creation of CACEIS in 2005 with its two founding banking groups, Crédit Agricole and the Caisses d'Epargne, but also through the takeovers related to our activities or via service outsourcing operations. Our DNA combines many different corporate cultures with employees who bring complementary company cultures and professional experience. We are delighted that we have succeeded in integrating these teams and created our own specific CACEIS culture. Today, we are attracting new employees who bring their own individual expertise to the development of certain activities, and we are still attracting a good number of young graduates. Employee wellbeing is at the heart of our organisation and we are promoting teleworking initiatives to cut down on the need to commute, and improve the quality of life for our staff. New clients are attracted by our values and our business model, and our staff's well-being and service expertise are a key feature in this.
What are your objectives and how do you plan to achieve them?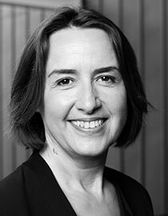 Our objectives are fully consistent with the CACEIS group's strategy, namely to provide innovative client solutions, to continue the Group's geographical expansion and to strive for excellence in our operational centres. We are actively working on standardising, automating and optimising processes and our information systems. We are rolling out Robotic Process Automation (RPA) and Artificial Intelligence (AI) systems where they can help lower risks, reduce response times and free up human resources from repetitive tasks.
We support our clients' business development plans around the world. We are a renowned player in the private equity and real estate space with our business line and its comprehensive offer that includes bridge financing capabilities. We service over a third of companies listed on Euronext Paris providing customised issuer services, ranging from registrar services to employee share ownership plan management. We also provide institutional investors with specialised and fully integrated securities accounting, ESG & Climat reporting, Solvency II monitoring, and the TEEPI file exchange platform.
Finally, our fund administration and distribution solutions, including the International Register (French RNI), are receiving growing interest from French asset management companies.
The French entities, together with the rest of the Group, play a central role in CACEIS's unique one-stop-shop offer, which enables clients to let us handle the entire operational processing chain, from front to back.