What role does the Luxembourg entity play within the CACEIS Group?
In the last few decades, Luxembourg has become a very important international financial centre, particularly in Asset Servicing. Luxembourg was the first market to implement UCITS funds in Europe and is also the premier investment fund distribution centre. At the end of 2017, Luxembourg fund assets were up 12% year on year to €4.2 trillion, representing more than a quarter of the assets of European funds. One-third of UCITS funds are Luxembourg funds.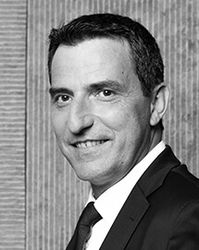 CACEIS has a presence in Luxembourg for more than 20 years. The group has supported its clients' development, no matter where they are located, by sharing its strength and expertise to enable clients to tap new sources of growth abroad from their base in Luxembourg.
CACEIS has decided to make the Luxembourg entity its operational hub for Europe to complement the one in Paris. The organisational model is based on European centres of expertise.
Additional high-quality services have been developed in recent years to supplement the traditional custody and fund administration services and meet the needs of the group's clients:
cross-border fund distribution solutions,
valuation of OTC derivatives and complex structured products,
market solutions (Execution, Forex, Securities Finance),
collateral and cash management,
services for private equity and real estate funds,
fund hosting services through the Luxcellence management company, which provides an infrastructure for hosting Luxembourg AIFs and UCITS marketed internationally.
This specific expertise is provided by some 870 employees in Luxembourg to all group clients. Similarly, some services used by CACEIS's clients in Luxembourg are provided from Paris.
What are your objectives and how do you plan to meet them?
Our objectives are fully consistent with the CACEIS Group's strategy, namely to contribute to innovation in client solutions, to the group's geographic expansion and to the excellence of our operational centres.
We have a strong base from which we want to anticipate and build the future of our industry. To that end, we have launched a major operational excellence programme. It is based on rolling out the Lean Management method, standardising our processes, automating and optimising our information systems (with RPA in particular), developing and strengthening our client relationships, and managing change for our employees.
Our aim is to improve our positioning on the market over the long-term. This is true for all Crédit Agricole Group entities present in Luxembourg and we are looking into a number of joint projects with these other entities.
CACEIS Bank, Luxembourg Branch is thus fully prepared to continue to support the development of its clients and strengthen its position as the preferred partner for Luxembourg funds.