In this unprecedented period when Covid-19 caught companies around the world by surprise, CACEIS staff have shown ingenuity and exemplary commitment in dealing with the crisis.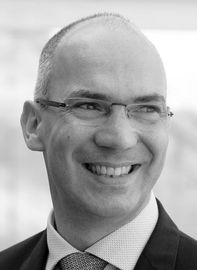 All CACEIS employees were committed from the very first days of lockdown. On 16th March, the Group set up an exceptional large-scale teleworking scheme aimed both at protecting all its employees and ensuring business continuity for clients. To this end, all technical and human resources were leveraged to enable more than 90% of CACEIS employees to work remotely, with only those people whose specific activity did not allow them to telework present at the office.
CACEIS' IT Department was involved at a very early stage in the decisions taken by the Group.
"Our ability to plan ahead was key: we were undoubtedly better prepared than others for widespread teleworking," explains Fabien Azavant, CACEIS' Chief Information Officer. In addition to the fact that teleworking was possible at CACEIS in France since 2014, the IT teams had just finalised major projects to provide employees with the most efficient IT resources, thus enabling them to cope with this crisis situation.
In addition, CACEIS has chosen not to outsource its IT and operational structures, which are mainly located in Europe. As a result, all business processes remain under our own control and teams can be mobilised rapidly to process client operations as quickly as possible.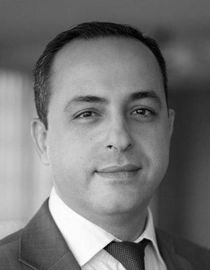 Of course, when the unexpected occurs, adjustments are always necessary. "The first two weeks of the lockdown were tricky, both for the remote employees and for CACEIS' IT teams, who worked hard, sometimes through the night, to enable the network infrastructure to accommodate more than 4,000 simultaneous connections, whereas a few days earlier our cruising speed had reached 300 connections," commented Mohamed Boughanmi, Group Head of IT Operations. Thanks to this unfailing commitment, the efforts paid off quickly with 5,000 simultaneous connections made possible.
The IT teams have also demonstrated a strong commitment to supporting CACEIS' operational and support functions in the digitisation of processes and to meeting the logistical challenge of remote working. A risk-based priority analysis made it possible to organise the new systems effectively.
As a result, many features have been rethought, such as telephony with mass activation of line transfers, fax rerouting and the virtualisation of specialised telephony in our trading rooms.
Similarly, the capabilities of collaborative tools (Webex, Skype) have been extended to allow continuity of contact between employees and with clients.
"It is also important to underline the state of mind in which all this work has been accomplished", adds Mohamed Boughanmi. "The solidarity of everyone during this period was a key factor in motivating and supporting the IT teams, and allowed for a high level of responsiveness, with a multitude of actions carried out in a very short timeframe and in everyone's interest.»
Finally, the constant concern for the quality and safety of services for CACEIS and its clients has been a priority since the beginning of the health crisis. Security requirements have not been sacrificed at a time when hackers have stepped up their activities. Thus, the solutions implemented by the teams are "target" solutions that will remain perennial. "We can be proud of the commitment, efficiency and human resources deployed by everyone in this unprecedented context", adds Fabien Azavant.
As proof of this, three major migrations have been successfully completed, on behalf of major companies, during the lockdown period. Described as a "real feat" by the clients themselves, they testify to the professionalism of the teams and a well-defined strategy: "With its flexibility and responsiveness, CACEIS once again confirms the strength of its model in the service of its clients" concludes Fabien Azavant.