The number of signatories to the OECD Convention continues to grow since it entered into force on 1st January 2016; on 21st April, the United Arab Emirates became the 109th jurisdiction to join in the convention.
The Automatic Exchange of Information (AEOI) standard developed by the OECD at the request of the G20 is seen as a powerful tool for combating tax evasion internationally. This regulation requires financial intermediaries and companies to inform their local tax authorities of the tax residence of their clients in the participating countries.
The participants to the convention will have access to data related to their tax residents holding assets abroad; the controlling persons of NFE (Non-Financial Entities) must also be identified and included in the reports where applicable.
30th June 2017 is the first concrete milestone in the implementation of this regulation, as it will be the first reporting deadline for the early adopters, such as Luxembourg, Germany, Ireland and Belgium. These countries will be closely followed by France, the Cayman Islands and the British Virgin Islands.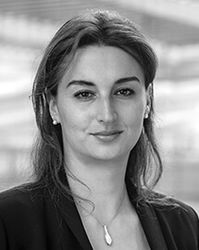 Financial intermediaries of these countries must transmit the first CRS (Common Reporting Standard) files containing the names and assets of their non-resident clients to their local tax authorities. These files will then be transferred by the tax authorities to their foreign counterparts. The penalties for non-compliance is high. Other than reputational risk, the penalties vary from country to country and will be known as and when the standard is transposed into local legislation.
After two and half years of preparatory work, CACEIS is fully prepared and will discharge its obligation to the early adopters in accordance with the agreed regulatory framework, on its own behalf and on behalf of the clients that have already signed up for its services. The clients impacted by the late adopter countries can still sign up for CACEIS services.