Could you give us a brief overview of your investment strategy?
Achim Motamedi - We are actively managing a global macro derivatives portfolio based on an innovative absolute return concept that significantly reduces maximum drawdowns by adding a long volatility hedging overlay. After creating a 10-year live track record, we executed a management buyout of the existing fund structure, kept our core investor with us and teamed-up with Luxembourg-based platform LRI Invest S.A..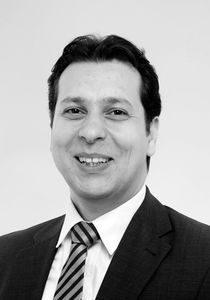 LRI Invest is a fully licensed Luxembourgbased AIF and UCITS Asset Management company with assets of more than €10bn and allows us to use LRI's complete infrastructure in order to purely focus on portfolio management. In total we are currently managing over €300m with this strategy. Since July 2007, the strategy has generated more than 7% return p.a. with a volatility below 7%, a low maximum drawdown and is a natural diversifier for existing absolute return strategies.
We believe that markets are unpredictable, hence our positions are structured in order to generate positive roll returns along steep and inverted term structures even in unchanged or range-bound markets. To stabilize the aggregate portfolio, we employ "macro hedging" positions that are economically superior to traditional hedges. Ideally they even exhibit positive expected returns (positive carry profile), although they thrive in a negative market environment.
What tasks have you mandated CACEIS to perform?
AM - We have been running our AIF and our UCITS eligible funds with CACEIS as administrator as well as custodian. That also includes collateral management for the derivatives that are used within the scope of our investment approach. We are using more than ten different ISDAs with a credit support annex to the major banks. This enables us to act very independently on behalf of the funds. In OTC derivatives our opportunities funds are using daily euro collateral to mitigate counterparty risk.
What do you particularly appreciate in your relationship with CACEIS?
AM - Working with CACEIS means having Europe's largest fund administrator as a strong business partner. Besides this pool of resources, I strongly believe that finance will always be a people business and I am very happy to say that we feel the support for our projects from the colleagues working at CACEIS Bank. Especially as our funds sometimes use rather complex instruments to give our investors very specific market exposures, we are happy that the associated © TAO-AI complexity is taken on as a challenge.