CACEIS offers a comprehensive range of solutions for banks: custody, execution, clearing and securities lending. Its solidity, service innovation and expertise allow it to meet the needs of clients seeking customised services.
At a time where financial companies are facing numerous regulatory and technical challenges, banks need a partner with solid expertise in securities custody and wide-ranging access to the financial markets, including the ability to execute trades quickly and securely. They must also be able to rely on this partner should they need to outsource any middle- and back-office tasks.
CACEIS's asset custody model has several benefits for banks, wherever they may be: a one-stop shop for services; a global network covering more than 80 countries with a rigourous selection of agents /sub-custodians to ensure maximum security of clients' assets; an operational platform that guarantees secure data exchange and has high flow capacity, and T2S access as a directly connected participant (DCP). The flexibility of CACEIS's model allows us to offer our clients Local, European or Global custody of their assets. All related services are provided: book keeping, transaction management, settlement, corporate action, tax matters, regulatory reporting, voting at General Meetings, etc.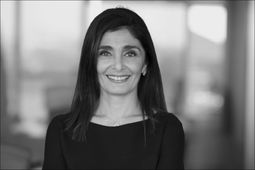 "CACEIS's offering has increased, extending services for equity and foreign exchange market execution, settlement and clearing of derivatives and options, allowing us to provide our bank clients with a one-stop shop covering a series of operations, from execution on more than 100 markets to custody. A night shift service and our "Follow-the-Sun" set-up ensure the provision of execution and middle-office services for orders processed on American markets through to closing", says Pascale Tilloles, Head of Coverage, Non-Resident Banks. CACEIS provides its clients with trading platforms that have a wide choice of interfaces.
Indeed, the group's investment bank, Crédit Agricole Corporate & Investment Bank, is a solid ally, providing cash management expertise and broadening the range of solutions available to the banking industry. Thus, our clients have access to an even more comprehensive range of services.