The Invest Europe CFO Forum is the leading event for CFOs, COOs and senior finance and fund operations executives. The collegiate, peer-to-peer sharing environment allows delegates to reflect their current initiatives, challenges, and strategic objectives, which is what sets this event apart.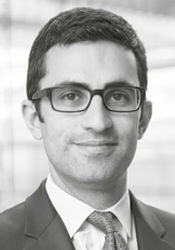 On June 10th, at 16:30, Arnaud Garel-Galais, Group Head of Coverage & Business Development PERES, shares his views in a roundtable on "Reassessing regulation in times of recovery".
This roundtable will explore the opportunities and risks of the European regulatory environment, with topics such as the upcoming reviews of the AIFM directive and the ELTIF regulation, and practical issues relating to Brexit.