The French Real Estate Wealth Tax (IFI) was established by the French Loi de Finances that came into force on 1st of January 2018. It replaced the ISF (Impôt de Solidarité sur la Fortune) and applies to the real estate assets of taxpayers, i.e. real estate held directly (house, building, etc.), property held indirectly (shares in Société civile immobilière - SCI, Société civile de placement immobilier - OPCI), and real estate shares.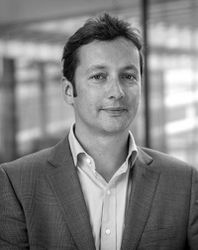 Life insurance companies sought to gather necessary data from management company partners to enable their retail clients to list funds with over 20% of real estate assets in their 2019 income tax returns. As a result, CACEIS has developed this report for TEEPI clients.

CACEIS mobilised its teams in January to work together with a group of insurance company clients in order to design the appropriate structure that includes:
the percentage of holdings represented byproperty or property rights,
the value of the property or property rights held outside of France,
the date of the Net Asset Value for the calculation.
Asset managers were asked to submit data files in February 2019 that enable insurers to consolidate such data and send it to their individual clients.

The IFI report adds to TEEPI's already extensive range of reports covering Solvency, PRIIPs and MIFID. It demonstrates TEEPI's position as a key platform for financial industry file exchange and the capabilities of CACEIS' teams to work closely with clients to rapidly develop and implement working solutions to their needs.

TEEPI's upcoming development project is for the EET (European ESG Template), a report currently being defined by FinDatEx (Financial Data Exchange Templates).