CACEIS's servicing portal OLIS is being redesigned in order to bring to clients greater clarity, fluidity and better control over their data.
The new version of OLIS is based on a new Big Data architecture implemented by CACEIS to simplify access to the data generated by clients. At the heart of CACEIS's information system, this solution will eventually cover all client operational data and will offer innovative services with a better overview on data.
With an optimised user interface, a tablet version and a multi-service dashboard, clients have easy access to all their generated data and a clear and concise view of portfolios and transactions (collection, order tracking, validation of net asset values, etc.). Access to operational data is immediate with a real-time solution interfaced with CACEIS's IT systems.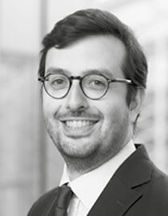 The new portal will also enhance collaboration, with features that facilitate interactions between both the client's and CACEIS operational teams.
"Finally, the new OLIS experience will allow clients greater control over their data with customisation capabilities enabling clients to view key data, and improved management of users' data access rights", outlines Mathieu Alia.
The brand new version of OLIS is available today to all CACEIS clients. Additional features will be delivered throughout 2019. This redesign marks a major transition for the platform focused on user experience.
This collaborative approach to development in combination with our use of Agile methodology sets a precedent for future service development, ensuring that requirements are integrated as early as possible to improve client satisfaction.