Luxcellence is a CACEIS Group UCITS management company and Alternative Investment Fund Manager (AIFM). Based in Luxembourg and supervised by the CSSF (Commission de Surveillance du Secteur Financier), it offers a comprehensive and modular range of third-party fund management and risk management support services.

Choosing an independent, solid and well-structured management company is essential. Luxcellence offers fund promoters lacking substance in Luxembourg, or those wishing to focus purely on portfolio management, the possibility of delegating their funds' day-to-day management to highly experienced professionals. Luxcellence provides suitable infrastructure for hosting internationally distributed Luxembourg UCITS and AIF funds. It also acts as a management company for funds under Belgian law.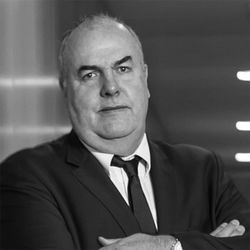 Founded in 1994, with CSSF authorisation to act as a management company for UCITS and AIFs, Luxcellence, leveraging CACEIS services, has a comprehensive, centralised offer: management company, central administration agent, depositary and transfer agency services. This offering permits efficient project management and reduces funds' time to market.
As a management company, Luxcellence is responsible for the management, distribution (only for UCITS funds) and administration of funds.
"It is important to clarify that we are not a fund manager. Like fund distribution and administration, this function is delegated. Fund administration is always carried out by a CACEIS entity", says Jean-Luc Jacquemin, Managing Director of Luxcellence.

Thus, acting as a fund management company under Belgian and Luxembourg law, Luxcellence delegates fund administration to CACEIS' branches in Belgium and Luxembourg. "We are of course open to consider acting as a management company for other jurisdictions where CACEIS is present", says Sabrina Pellegrino, Head of Commercial Coordination.

In order to guarantee its independence, Luxcellence has a separate functional framework and governance from CACEIS. The members of the Board of Directors - chaired by Guillaume Fromont, Senior Advisor at CACEIS and responsible for the correspondent network- and the managers, Jean-Luc Jacquemin, Grégory Cabanetos and Pascal Pira, all approved by the CSSF, have an excellent reputation and a solid experience in UCITS and AIFs under management. The entity also has its own Management Committee and Risk and Compliance Committee.

"Our proven hosting services allow asset managers to launch new vehicles at a lower cost while remaining focused on management and investor relations", says Jean-Luc Jacquemin.
PERSONALISED SERVICING
Understanding that each client is unique with individual characteristics, Luxcellence offers a high level of flexibility. Thus, the company puts its expertise at the service of its clients to accompany them from the early stages of their projects and throughout the life of the fund. The proposed turnkey solution includes a rigorous governance system and adapted resources, a comprehensive and efficient compliance and risk management service, and a dedicated team in charge of overseeing the legal, regulatory and operational aspects of each project.

"We also offer risk management assistance with tailored controls and the production of risk and compliance reports incorporating a full range of risk indicators", adds Sabrina Pellegrino.
Luxcellence extended its service offer to fund promoters in 2014 when it became authorised to act as an AIFM. This authorisation covers numerous fund strategies including Hedge Funds, Fund of Funds, Equity Funds, Fixed Income Funds and Real Estate Funds.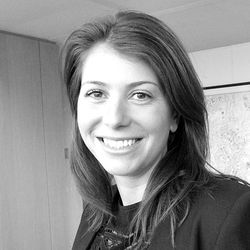 "We are able to assist our clients in structuring and launching their AIFs with a full range of services, from governance to AIFM regulatory reporting, risk management and investment compliance monitoring", confirms Sabrina Pellegrino.
CROSS-BORDER FUND DIsTRIBUTION
To support international distribution of clients' funds, Luxcellence relies on the CACEIS network and its unique solution, which includes assistance with the registration of funds with local regulatory authorities, assistance in the choice of local representative or paying agent in accordance with local requirements, handling post-registration follow-up and the provision of market practice information documents.
RISK MANAGEMENT SUPPORT
In parallel to its activity as a management company, Luxcellence offers risk management support services to self-managed investment companies, as well as to other management companies, to help them carry out their obligations in this field.
These services, which include the production of executive reports, liquidity reports and VaR calculations, are carried out by a team of specialised and experienced analysts who are fully dedicated to risk management, with a particular focus on the requirements of UCITS and AIFMD regulations. "Luxcellence is also the CACEIS Group's centre of expertise for these services", adds Jean-Luc Jacquemin.
Luxcellence has developed strongly in recent years. To date, it acts as a management company for 36 sub-funds registered in a dozen countries, mainly in Europe but also in Asia through Singapore, and provides risk management support for more than 200 portfolios. The company now has 30 highly-qualified and multilingual employees.
"We are proud and very happy to welcome our latest client, CRELAN, for whom we will act as management company for two funds under Belgian law, with assets under management of more than €900 million", confirms Jean-Luc Jacquemin.

To accompany its business development, Luxcellence has recently redesigned its website with a brand new graphic identity and numerous additional features. The new site, which went live in May, provides a detailed presentation of the company and the services it offers, as well as a list of the funds managed and related documentation.

With Luxcellence, "our clients are in good hands" concludes Jean-Luc Jacquemin.


For more information, visit Luxcellence website