In a context of steady growth in the private equity market over the past eight years, the dedicated PERES Business Line of CACEIS regularly develops and adapts its offer to meet the needs of its clients in Europe.
The growth in private equity, real estate, private debt and infrastructure funds has been a global phenomenon, and while Europe was still slightly behind in the 2010-2012 period, it has strongly caught up since.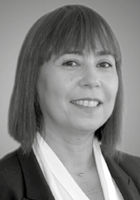 While the complete picture for 2018 is not yet available (and the numbers not yet completely meaningful) the last three years have each been record years in terms of European fundraising with over €213bn raised in 2017 with a total of 450 new funds (source Preqin). Another interesting phenomenon is the increase in size. The average fund raised in Europe was close to €300m in 2009-2011 and has in recent years exceeded €500m (source: Preqin).
This is fully consistent with the trends we see in CACEIS' client base, where our clients have raised increasingly larger funds over the last three to four years.
"They also have gone from generally using one main fund domicile (France or Luxembourg for instance) to raising multi-domiciled funds structured as a series of parallel vehicles" adds Sylviane Piganiol, Head of Business Development & Relationship Management - PERES France.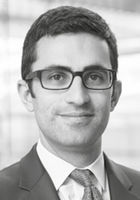 "This is the reason why our ability to provide our service in most European jurisdictions (Ireland, the UK, France, Luxembourg, Belgium, the Netherlands, Germany, Italy and Switzerland) is paramount, as we can cover the increasingly varied and international needs of our expanding client base, whose level of sophistication and requirements is also becoming stronger" explains Arnaud GarelGalais, Group Head of Coverage & Business Development of PERES at CACEIS.
Another trend that we have observed, again very consistent with our client base, is a surge in "continental" European fund domiciliation, Luxembourg in particular, probably as a result of the Brexit vote in the UK. "While in 2017, the European fundraising landscape was dominated by UK fund structures (English or Scottish Limited Partnerships), for over a quarter of new funds raised, 2018 has seen a significant increase of Luxembourg fund domiciliation, which represented nearly a third of new funds raised" explains Viviane Rouarch, Head of Business Development & Relationship Management - PERES Luxembourg.
This was a trend we had prepared for, as Luxembourg is one of our two main PERES operational hubs alongside Paris.
The dedicated PERES (Private Equity, Real Estate and Securitisation) Business Line of CACEIS provides the full suite of services to private equity, infrastructure, real estate and securitisation/private debt funds as a "OneStop-Shop" approach.
We cover asset servicing - depositary bank (which is our core service), transfer agent/shareholder register, fund administration/fund accounting and NAV calculation - but also financing, i.e. committed overdrafts and "equity bridge" financing.
Given the international development of our clients, expanding the use of various fund domiciles, it is crucial for us to be able to provide these services in a harmonised way and with a common operating model in most relevant European fund jurisdictions.
We are currently able to do it thanks to integrated front-to-back teams working in a coordinated manner across various countries to service our clients.
Client interaction and satisfaction in particular are ensured by the collaboration of our dedicated sales and relationship management teams, based locally in each jurisdiction to ensure proximity with the operational teams, but which collaborate seamlessly in order for the client to be served by one single team.