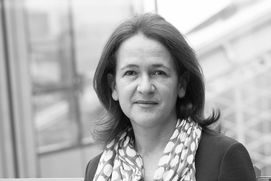 Class actions are a common practice in the United States and the European Commission is encouraging all EU member states to adopt similar framework measures. To date, 16 European countries, including The Netherlands, Italy, Spain, Germany and France, have adopted such mechanisms.
While institutional investors are still underrepresented in such procedures in the United States and Europe (it is estimated that they participate in less than 50% of class actions in the United States and 30% internationally), uptake is higher among management companies. Some funds now include an obligation in their fund managers' mandates to set up warning systems for class actions at the earliest opportunity.
In order to meet our clients' needs and enable them to better safeguard their investors' interests, CACEIS introduces a range of Securities Class Actions services.
In partnership with the international firm DRRT, a specialist in Class Actions and claims filing, CACEIS offers a solution covering all steps from notice of the filing of a new claim in relation to the securities held in a portfolio, to claims filing and crediting any compensation awarded, via an assessment of the financial benefits of participation or non-participation in the procedure. Clients who sign up for the service can access all information via OLIS, the CACEIS web portal.
Based on an assessment of the financial benefits of participation or nonparticipation in the procedure, they can choose to contact DRRT or their own firm.
The range of CACEIS Securities Class Action services is available to all of our clients.
This solution is part of an investor protection strategy and responds to growing regulatory challenges. It offers an additional guarantee to management companies and institutional investors seeking to act in the best interests of their clients