Following the numerous digital currency initiatives around the world, central banks are thinking to look into opportunities opened up by distributed ledger technologies (DLT) about the settlement/delivery of fully digitized assets (securities and cash).
With this in mind, at the end of 2019 the Banque de France announced trials of a digital central bank currency known as CBDC. The announcement was followed last spring by a call for applications for "trials of a central bank issued digital euro for interbank settlements".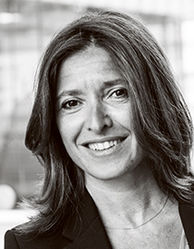 As highlighted by the Banque de France, central bank money is currently either in paper form (coins and banknotes) or in representative form for accounts opened in the books of the Banque de France by financial institutions for high-value payments and settlements (Target 2, the European real-time gross settlement system, and Target 2-Securities for dedicated cash accounts).
"A new digital form of central bank money, issued as a complement to paper money, could facilitate exchanges on digital media, while benefiting from the central bank's guarantee of its value and liquidity," explains Eliane Meziani, Senior Advisor - Public Affairs at CACEIS.
The Banque de France's initiative should provide input to the efforts being made within the Eurosystem, including the study of a possible 'e-euro' mentioned by Christine Lagarde, President of the European Central Bank, before the European Parliament.
CACEIS' involvement
To respond to this call for trials into a digital central bank currency, some Crédit Agricole Group entities, including CACEIS, have come together to take part in the study of what could be a major innovation in our industry.
"We are participating in a number of partnerships with other banking institutions and technology partners involved in the trials. These focus on the feasibility of integrating CBDC into innovative procedures to exchange and settle tokenised financial assets" said Kais Haj Taieb, Group Product Manager at CACEIS. Adding: "Payment in central currency against delivery of listed or unlisted instruments is a project that has attracted CACEIS' interest."
On 10th July, the Banque de France selected eight from some fifty applications, including three on which CACEIS will work closely, those of Iznes, LiquidShare and Euroclear (with the involvement of Crédit Agricole CIB).
"In a press release on 20th July 2020, the Banque de France indicated that these trials should enable the study of new methods of exchanging financial instruments (excluding crypto-assets) for central bank money, to test settlement in digital central bank money in order to improve the conditions for executing cross-border payments and to review the methods for making central bank money available," commented Kais Haj Taieb.
The next few months will therefore see trials for the creation of a digital euro being set up.
"This vast project represents a great opportunity for CACEIS to contribute to this major innovation relating to the use of new technologies in its asset servicer activities," concluded Eliane Meziani.