We help UK pension schemes understand their ESG and Climate change exposure
Powerful solutions for ESG and Climate Change reporting for UK pension schemes delivered by pension specialists
There are regulatory pressures on responsible investing for asset owners
October 2020

The statement of investment principles (SIP) must include details of the relationships that schemes have with asset managers and how their ESG credentials are being assessed

October 2021

Publish a SIP which sets out strategic investment decisions and produce an annual implementation statement to illustrate how these strategic aims have been enacted in practice

2021 and beyond

Climate risk: in 2022, the UK's largest pension schemes (£5bn or more) are set for mandatory climate risk reporting based on the 'Task Force on Climate-Related Financial Dislosures' guidance. Requirements extended to schemes with £1 billion or more in the following year
We empower pension schemes to independently navigate, report and monitor their ESG risks, giving schemes a platform for stronger sustainability alignment of ESG policies with their asset managers
Our unique and innovative solution for UK pension schemes
We've designed a custody-agnostic and innovative reporting solution for pension schemes of all shapes and sizes that quickly gets to the core of their ESG risks within their pooled funds and segregated mandates. Our research is powered by Sustainaltyics
Identify UN Global Compact Breaches

Leveraging a database of over 20,000 global companies to conduct ESG screening on the underlying companies held within a pooled fund or segregated mandate for their adherence to the 10 principles of the UN Global Compact.

Monitor Exclusions

We screen a range of controversial sectors that are commonly used as exclusions today. These include companies involved in animal testing, controversial weapons and tobacco.

Your Action Report

A tailored report provides a comprehensive view of breaches against the 10 UN Global Compact Principles. Levels of exposure are reported at an aggregate scheme level, at a pooled fund and segregated mandate level, and at underlying ISIN code.
Delivering detail for good governance
Provides your aggregate exposure across your pension scheme portfolio

Full transparency on ESG breaches across pooled funds and segregated mandates

Drill down to the company level of a breach (by ISIN, SEDOL, etc.)

Flexibility to monitor exposure levels to ESG breaches on a quarterly, bi-annual or annual basis

Positive, netural or negative outlook assessment for all breaches

Consolidated reporting that is independent of your various asset managers, and service providers
A flexible plug and play solution that independently strengthens your ESG governance
Pooled fund look-through For pension schemes investing in pooled funds, we can provide 'look through' analysis on ESG risks
Independent: Schemes benefit from a viewpoint of their ESG risks that's independent from their asset managers, creating the framework for strong governance
Custody agnostic: Our solution is available to any pension scheme that requires more granularity of their ESG risks
More insight: A tailored report provides schemes with an overview of their breaches across the total portfolio, individual funds/mandates and at underlying ISIN level
Activate informed dialogue: More informed insight on ESG risks means schemes can have more precise dialogue with asset managers on how they are navigating those risks
Provides an overview of non-financial risks and assessment of asset manager ESG credentials with flexible bi-annual or annual reporting
What are the UN Global Compact Principles?
United Nations Global Compact is a worldwide initiative that is built around four core values driving 10 universal sustainability principles. It's based on the foundation that corporate sustainability starts with a company's value system and a principles-based approach to doing business – operating in ways that meet fundamental responsibilities in the areas of human rights, labour, environment and anti-corruption.

Adherence to the UN Global Compact principles is a cornerstone for companies practicing good environmental, social and governance practices.
Human Rights
1. Support and respect the protection of internationally proclaimed human rights
2. Make sure that they are not complicit in human rights abuses
Labour
3. Uphold the freedom of association and the effective recognition of the right to collective bargaining
4. Elimination of all forms of Forced and compulsory labour
5. Effective abolition of child labour
6. Elimination of discrimination in respect of employment and occupation
Environment
7. Support a precautionary approach to environmental challenges
8. Undertake initiatives to promote greater environmental responsibility
9. Encourage the development and diffusion of environmentally friendly technologies
Anti-Corruption
10. Work against corruption in all its forms, including extortion and bribery
Explore our ESG resources
ESG and Climate Change 101

We've designed a range of educational guides for trustees and other pension scheme stakeholders that require more background on ESG and climate change

What others are saying

We partnered with the PLSA on our first survey centred on ESG and Climate Change. Find out what PLSA members are saying about the ESG and Climate Change

ESG governance

As part of our educational partnership with the PLSA, we recently hosted a webinar on what good governance looks like around the area of ESG and Climate Change

Product guide

Learn more about our ESG reporting solution here.
---
Our pensions specialists are here to help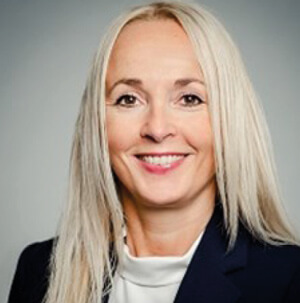 Pat Sharman

Pat brings over 30 years of experience at HSBC Securities Services, where she was Head of Relationship Management & Sales, Pensions, Europe and a Member Nominated Director of the HSBC UK Pension Trust, working across DB and DC schemes. She is currently a Trustee for the KAS BANK UK Pension Scheme. Pat also brings 22 years' experience of working with UK pensions schemes.

Scott Foster

Scott oversees CACEIS' sustainable governance solutions for UK pension schemes, including cost transparency and ESG look through. Scott is also part of the CTI's Technical Expert Panel, in helping define and drive good governance in the UK Pensions Sector.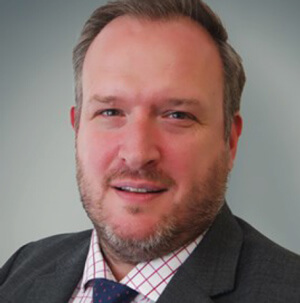 James Parish

Brings over 20 years of industry experience to our specialist pension team. James has worked with pension funds and other global custodians, including JP Morgan and State Street and works closely with clients on tailored solutions.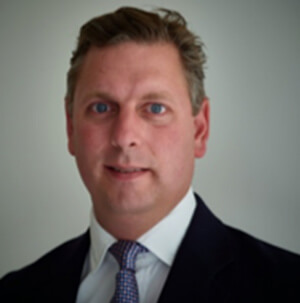 Henry Crofton

Henry has a wealth of experience within the financial services industry, focusing in both institutional and private client sectors. Prior to joining CACEIS, he worked as an institutional relationship manager at London & Capital and as an institutional sales executive at SEI Investments.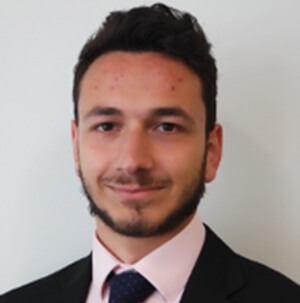 Michael Callari

Michael works with a range of pension scheme clients on our sustainable governance solutions, which include cost transparency and ESG look through. Michael is an advocate in highlighting the importance of pensions to younger people and has written a series of blogs on ESG and Corporate Social Responsibility.